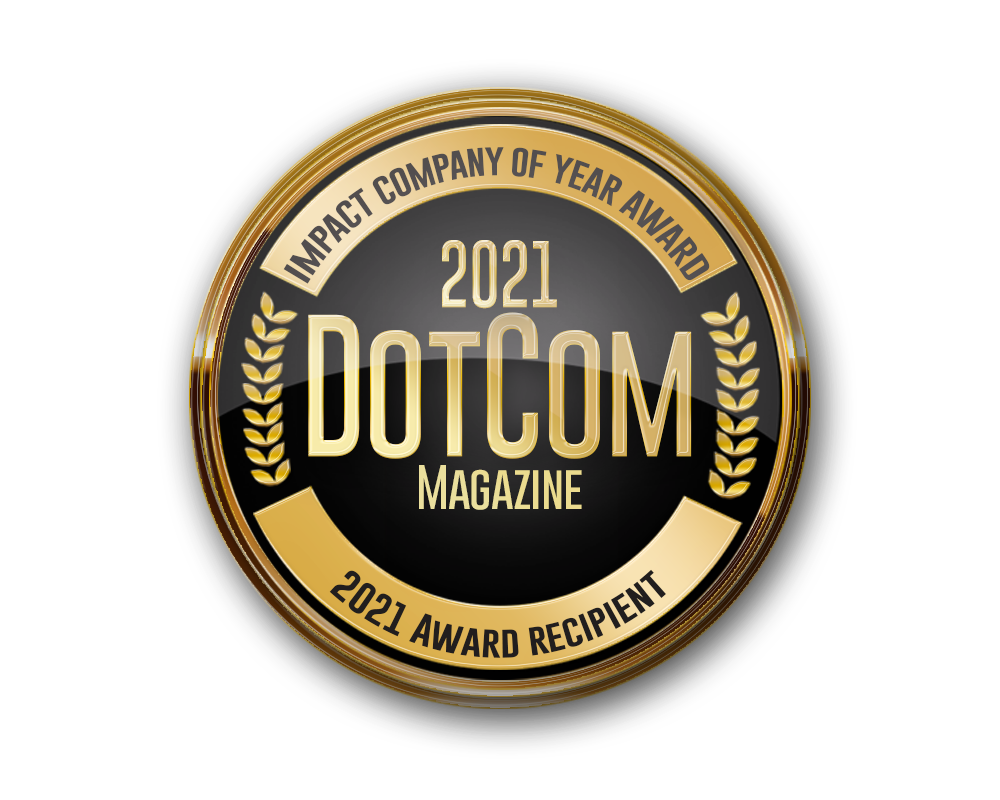 16 Apr

What an Honor: TRC Receives 'Impact Company of The Year Award' from Dotcom Magazine

Leading news and thought leadership media platform DotCom Magazine has named The Relentless Collective to its annual list of 'America's Most Impactful Privately Held Companies' and awarded the agency with the Impact Company of The Year Award for 2021.

Excellent organizations hold the ability to change the way we live and work, at local, national and international levels. When successful, the innovative approaches an organization takes can roll in a tide that raises many boats and creates boundless waves of economic opportunity, improving standards of living for employees, customers and community members.

In other words, the profound impact of business excellence cannot be overstated.

From day one, TRC was founded on the goal of achieving business excellence. As a proudly women-led full-service marketing communications agency, we specialize in crafting performance-focused visibility programs that tap into and influence emotional drivers mapped to the human experience. And in emphasizing the human experience, we strive to help businesses and their leaders make meaningful and results-driven connections with the people who matter most.

"TRC is making a positive difference in an incredibly unique year!"

Speaking of those who matter most, every day we are driven by our goal to make a positive, purpose-driven impact in our industry, our clients' industries and the various communities we all serve. We are both honored and excited to announce that we have been named to the annual list of 'America's Most Impactful Privately Held Companies' and received the 'Impact Company of the Year Award' for 2021 from leading business news and thought leadership media platform Dotcom Magazine.

The awards program, according to Dotcom, celebrates the most important segment of the marketplace: privately owned companies whose founders, CEOs and amazing team members are making an important impact in the economy.

"In 2021, everyone talks about uncertain times. In 2021, we believe it is the leaders of impactful companies that stick their head up above the crowd, and say 'we can do this', 'we will get it done', 'we will make this happen', 'we are willing to pay the price, and 'we will turn uncertainty into opportunity. Our award winners are selected for leadership. Their company leads and their business system leads, we consider our award winners lamplighters. We believe we need more courageous entrepreneurs bringing light into the world by building compelling companies that make a difference," said Andy Jacob, CEO of DotCom Magazine. "The Relentless Collective is making a positive difference in an incredibly unique year!"

Thank you to Dotcom and our impactful clients and partners

Receiving this award, especially in this incredibly unique year, brings a tremendous sense of accomplishment and gratitude to the TRC team. Firstly, it's a distinct honor to be recognized among such a respected group of privately owned companies that are tirelessly moving the needle on business strategy and making significant economic impact locally, nationally and internationally.

We are thankful to DotCom Magazine for recognizing how important it is to align profits, strategy and vision with purpose-driven impact that builds equity and makes a difference beyond boardrooms and balance sheets.

We'd also like to thank all of the impactful organizations and individuals we've had the privilege of working with and serving over the past year. Those who work with us know that our mission is to change the relationship between agencies and clients by placing trust, credibility and accountability at the core of every relationship. In the spirit of partnership, The Relentless Collective's work is truly a shared collective that is empowered by our network of beloved clients and partners. Thank you for inspiring business excellence every day and every step of the way. We look forward to making more impact with you!