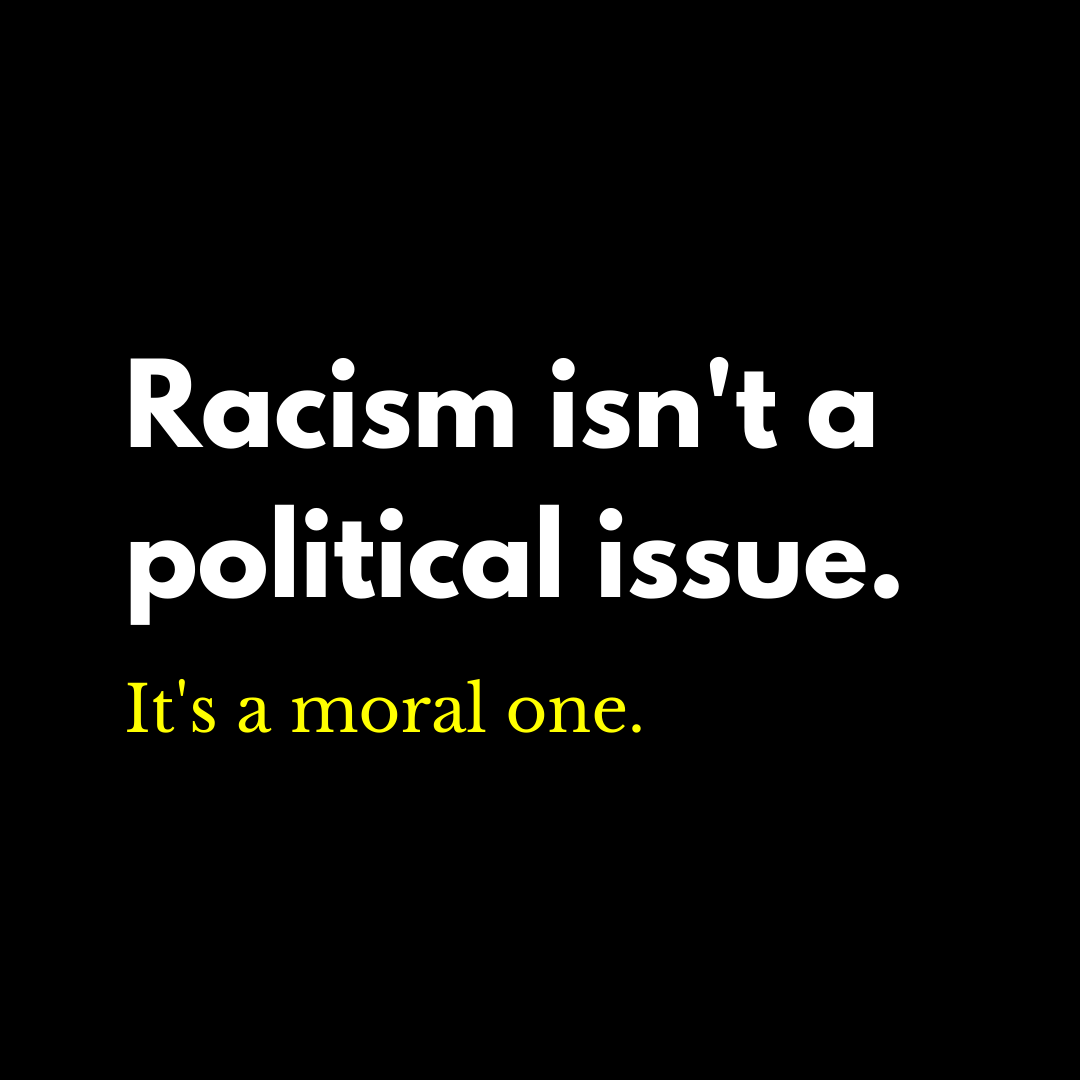 08 Jun

Racism isn't a political issue, but a moral one. Where do you stand?

Over the last two weeks, we have had several calls with clients asking what they should say in light of the systemic racism that many suffer from in this country, and how to address the tragic murder of George Floyd that has set off worldwide protests calling for equality, justice, and an end to police brutality.

Like many brands, some of our clients are asking for help to ensure messages are clear and convey the right tone, while others have been more hesitant — concerned that their public message will come across as "political".

While it's great that companies want to do the right thing and speak out against inequality, these statements must be more than just lip service.

Now more than ever, leaders need to listen to understand rather than listen to reply. In order to stand for something, you have to educate yourself so you know what you're standing for.

We encourage all businesses that view their statements as more than just an opportunity for brand building to heed the following advice.

What has taken place over the last few weeks (and for hundreds of years), is a call to leaders everywhere …
Do you truly understand what actively happens to black people in America and within the walls of your organization?
Are you doing everything you can to address conscious and unconscious bias across human-to-human and artificial intelligence hiring practices?
Are you ensuring that employees of color not only get hired at your organization but also feel included, supported and professionally nurtured?
Does your company truly embody values that ensure racial professional growth ceilings do not exist?
Do you work within the communities in which you operate to address and eradicate systemic racism?
Now is not the time for opportunistic publicized rhetoric, and it's not the time to throw up a D&I policy. Instead, it's the time to listen, learn, and drive actionable and sustainable responses and results.
Actions do and will always speak louder than words. For those that are debating whether or not to get involved because of politics, remember that racism is not a political issue; it's a moral one. Where do you stand?