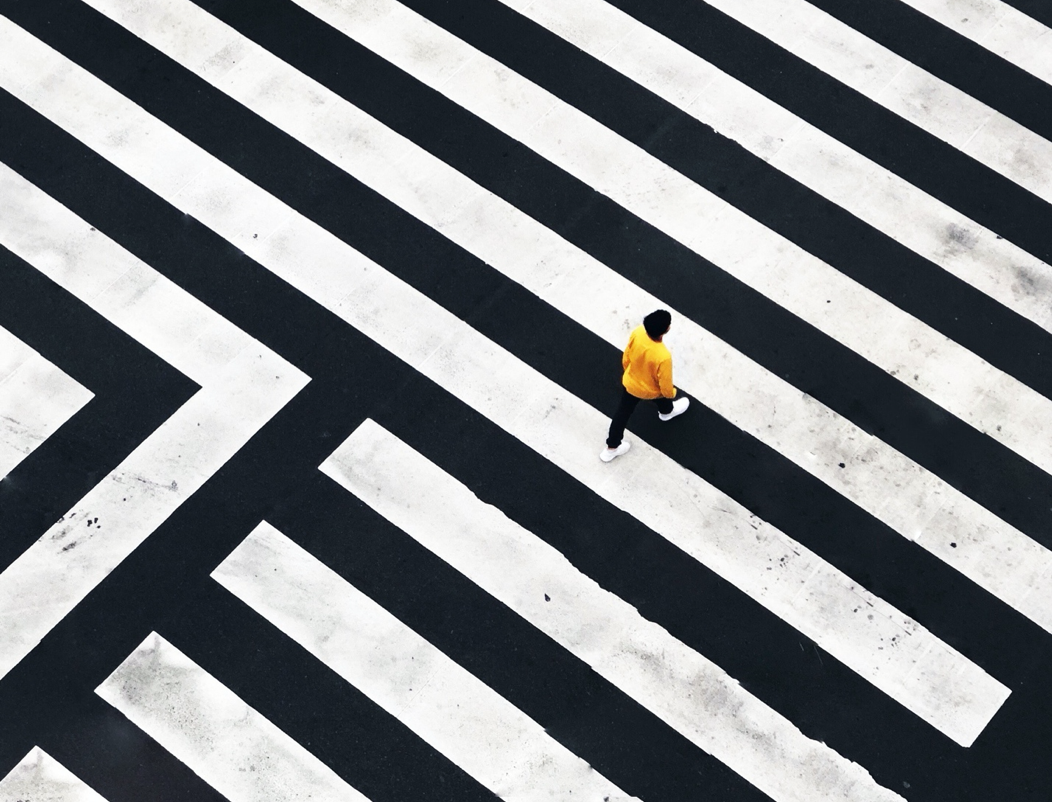 19 Mar

COVID-19 Response is becoming a test for leaders
A 'walk the talk' primer for executive communication amid a global crisis
This is crisis communications time and, even though it is not a crisis of your making, its inevitable spread is impacting humanity and the global economy at large, and therefore requires your attention.
If there was ever a time to walk the talk as a leader, it's now.
In this make-or-break moment, your actions and message as a leader are critical. You need to make sure to assert an authoritative, informative voice that leads by example and offers clear, consistent messaging that aligns both mitigation efforts and business continuity interests.
Hear all voices and centralize communication
With a financial crisis now emerging inside a global pandemic, there are weeks and possibly months of uncertainty ahead. Many organizations are forming task forces to promote business resiliency, and communications will play a key role in activating these initiatives.
Establish a team comprised of representatives from across key functions of your organization, including human resources, operations, legal, supply chain, sales, marketing, and more. This task force should establish a command and decision-making core structure so that the proper decisions are made to address the needs and risks of all functions of the organization – holistically.
All players should have a voice in the decision-making process, but only appointed people from the task force should be communicating internally with employees and to external stakeholders, such as clients, investors, media, vendors, government, etc. A well-structured task force will be able to hear all voices across the organization and properly communicate news and consistent information to employees as well as the public. This core structure will also help ensure a unified message is relayed across your entire organization as well as external stakeholders. The risk and backlash of disconnected communications are often heightened in times of crisis.
Strengthen your message with a SWOT analysis
Taking it back to basics and conducting a SWOT (strengths, weaknesses, opportunities, and threats) analysis for basic hygiene and operations can help protect business during this vulnerable time. If operations must remain on-site, what standards for cleanliness does your organization have or need to implement? How effectively are your teams able to work remotely? What tools or resources do they need to be productive and successful? What are the protocols if an employee becomes infected? What emergencies or other business disruptions should you plan for? What audiences do you need to keep informed? By what communications methods?
Answering these questions will not only help strengthen your operations but also form critical talking points that you can use to communicate to employees and external stakeholders – and assure them that your organization is proactively adapting to the evolving environment, all while keeping your employees and customers at the forefront.
Remain calm and intentional
The situation is tense, with global anxiety and fear escalating. Now, more than ever, leaders need to keep emotions in check and approach the situation rationally, but with empathy. Responding to employees and external stakeholders with calm, strategic planning and intentional action can help remedy the stress that many people are feeling, while setting a strong example.
You'll also want to be realistic about the situation, as blind optimism can come off as dismissive, dishonest and disrespectful. Realistic optimism, however, can help you consider both the worst-case scenario and the best-case scenario – and ultimately, you'll be able to identify the scenario that is most likely to occur. A balance of pragmatism and optimism can help you outline the steps toward this scenario in a productive and practical way. When audiences see you have a well-thought-out plan in place, you will be able to provide a retreat of assurance and peace of mind in what is proving to be a difficult time.
Resiliency and dexterity are empowering
The business landscape is constantly evolving and those who can adapt will always be at an advantage, especially when a black swan event like COVID-19 hits. At times like this, working smart means you readily process information as it becomes available to you and proactively make informed modifications to operations and communications.
Implement policies that enable staff and customers to adopt new ways of operating to mitigate risks and keep them safe. Be clear in communicating with your team the goals and responsibilities at hand. Furthermore, you'll want to limit the amount of resources and energy put into speculation. Instead, focus on deploying the best tools and workflow strategies to keep your team(s) engaged, connected and agile in the face of disruption.
Show empathy and compassion
We are at war with a virus, not people, and the moment calls for empathy and compassion. This starts by valuing the health and safety of your own team members. After all, your people are your greatest asset. But your strategy and approach should also be rooted in supporting the people on the front lines of fighting this pandemic, including victims, their families, healthcare workers, and public officials.
People want to conduct business with those who show they care about their employees, customers and the population at large. Nothing demonstrates more authentic compassion than prioritizing people and public health over commercial profits. We've seen powerful messaging and actions reflect these points from companies like Amazon, Lyft and Google. This compassionate approach also aligns with economic motives. We're all in this together and the sooner the virus is alleviated, the sooner normal business operations can resume.
Executive communication is critical
All exceptional leadership begins with self-leadership, intentionally directing your thinking, feeling and actions towards your goals so you can uplift and inspire others. When a disruptive emergency like this strikes, it becomes all the more important for executives to rise to the occasion, elevate their thinking and anchor themselves with the attributes that define an effective leader: calm, compassion, empathy, adaptability, and innovation.
Actions always speak louder than words. An effective executive communication strategy can help focus your self-leadership during business disruption, so you can be sure you're aligning your actions with the messages you need to deliver to ensure response and recovery.