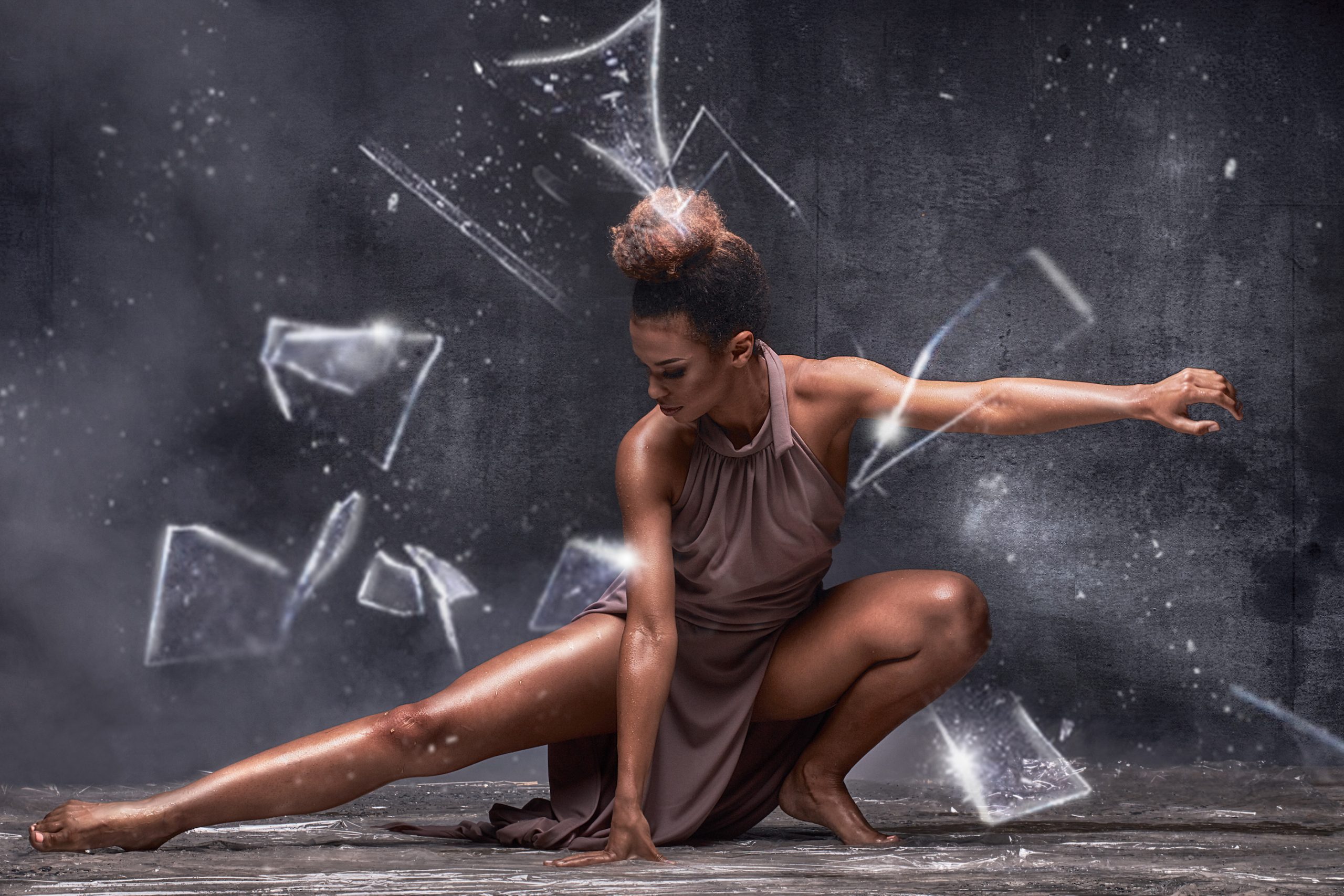 08 Mar

Achieving gender parity in workplaces: long-term, sustainable impact means celebrating women every day

The cataclysmic, capsizing events of the past year have publicly spotlighted diversity, equality and inclusion (DEI) in an unprecedented way, calling much needed attention to systemic injustices that have been holding large groups of people back for centuries.

Meanwhile, this year's International Women's Day, held today worldwide on March 8, has been aptly themed around #ChooseToChallenge. And if there ever was a moment for business leaders and brands to take meaningful action against gender inequality in the workplace, it's certainly now. Overall, since the onset of the COVID-19 pandemic, women have lost a net of 5.4 million jobs—nearly 1 million more job losses than men.

But actions toward gender parity need to extend beyond just one day, pre-determined months or any temporary marketing campaigns. Rather, brands must focus on formalizing transformative policies and building inclusive corporate cultures that continuously improve workplaces for everyone in the long term.

Notably, a critical ingredient for baking gender parity into company culture is recognizing and celebrating the achievements of women equally. More often than not, the history we're taught in school and the media we consume are heavily skewed toward the white male perspective, greatly overlooking the strides women before us have taken. Not telling these stories deters progress, as symbolism and inspiration are important for turning the tide. Only when young girls (and boys too) understand what women before them have achieved can we change the narrative for the future.

To celebrate and honor women, we've selected a list of trailblazing women whose accomplishments and impact on society should be celebrated not just today or during a specific month, but all year round. By choosing to challenge the status quo, these remarkable women have pushed boundaries, reshaped the future and profoundly changed the world we live in. Here are pieces of their stories.

Dr. Jane C. Wright: Courageously changing the face of medicine

(Breast Cancer Awareness Month, Doctor's Day, International Day of Women and Girls in Science)

Dr. Jane C. Wright changed the face of medicine by promoting chemotherapy as a viable treatment option for patients. Over the course of her illustrious career, she published over 100 academic papers on chemotherapy alone. The only female founding member of the American Society of Clinical Oncology (ASCO) in 1964, she was also the first woman to be elected president of the New York Cancer Society in 1971.

On working in medicine, Dr. Wright eloquently said: "There's lots of fun in exploring the unknown. There's no greater thrill than in having an experiment turn out in such a way that you make a positive contribution."

Haben Girma: Redefining disability as an "opportunity for innovation"

(Black History Month, National Disability Employment Awareness Month)

Haben Girma is a disability rights advocate and the first deafblind graduate of Harvard Law School. Prominently named a White House Champion of Change by President Barack Obama, Girma also earned a spot on the Forbes 30 Under 30 list.

Traveling the world teaching the benefits of choosing inclusion, Haben asserts that disability is an "opportunity for innovation."

Dolores Huerta: Fearless in fighting for equality

(Latinx Heritage Month, Labor Day, International Workers' Day)

Dolores Huerta is a renowned civil rights activist and labor leader who worked tirelessly to ensure farmworkers received US labor rights. In co-founding the National Farmworkers Association with Cesar Chavez in 1971, Huerta, 90, coined the term "Si, se puede!" (Yes, we can!), which remains the motto of the United Farm Workers of America.

Huerta firmly believes in celebrating the accomplishments of those before us, saying, "When you are organizing a group of people, the first thing that we do is we talk about the history of what other people have been able to accomplish – people that look like them, workers like them, ordinary people, working people – and we give them the list: these are people like yourself; this is what they were able to do in their community."

Sylvia Rivera: An unrelenting voice for LGBTQIA+ rights

(Pride Month, Transgender Awareness Week, National Homeless Youth Awareness Month)

A veteran and key figure of the landmark 1969 Stonewall uprising, Sylvia Rivera made her mark as a revolutionary advocate for the LGBTQIA+ community, especially for those who remained marginalized as the gay rights movement mainstreamed. Sylvia fought perpetually against the exclusion of transgender people from the Sexual Orientation Non-Discrimination Act in New York and was a forceful and persistent voice for the rights of people of color as well as low-income queers and trans people.

In her revolutionary pursuit, Sylvia asserted visibility and recognition as priorities, saying, "We have to be visible. We should not be ashamed of who we are."

Madonna Thunder Hawk: Warrior for equality and environmental preservation

(Native American Heritage Month, Earth Day, Reproductive Health Awareness Month)

Madonna Thunder Hawk is a Native American civil rights activist, best known as a leader in the American Indian Movement (AIM) and an organizer against the Dakota Access Pipeline. She co-founded the American Indian organization Women of All Red Nations, which focuses on issues affecting American Indian women.

Madonna Thunder Hawk also serves as an organizer and tribal liaison for the Lakota People's Law Project, which partners with Native communities to protect sacred lands, safeguard human rights, promote sustainability and reunite indigenous families.

Yuri Kochiyama: a champion for equality and accountability

(Asian American and Pacific Islander Heritage Month, Day of Remembrance)

When she was in her twenties, Japanese American civil rights activist Yuri Kochiyama was forcibly relocated to concentration camps along with her family and over 120,000 Japanese Americans. After World War II, she and her husband (they met at a concentration camp in Jerome, Alaska) moved to New York City, where she held open house meetings for activists every week in her family apartment that she shared with her six children.

Yuri was an influential advocate for civil rights for all marginalized communities. In particular, she promoted reparations to the Japanese American community and demanded a formal apology via the Civil Liberties Acta. Later in life, she actively opposed racial profiling against Muslims, Middle Easterners and South Asians in the U.S.

Hedy Lamar: the mother of wireless technology

(Women's History Month, International Day of Women and Girls in Science, International Internet Day, National Telephone Day)

A successful movie actress who was often called "the most beautiful woman in film", Hedy Lamar also invented the technology behind WiFi and is known as the mother of wireless. Working with avant-garde composer George Anthiel, Lamar developed a new method of "frequency hopping," which disguised radio transmissions by making the signal jump between different channels in a prearranged pattern.

This "secret communication system" was originally created to help combat Nazis during World War II but the U.S. Navy ignored their findings. Only years later did inventors understand how groundbreaking their work was. If you're using a smartphone today, be sure to celebrate Lamar, as her invention was the precursor to wireless technologies such as Bluetooth and Wi-Fi.

Celebrating women today – and every day

As a female founded and led firm, The Relentless Collective believes in the power of strategic communications to build a bright future where brands and their leaders strike a new balance between profit and purpose. As such, we help clients map out their communications strategy around DEI, focusing on where things stand in their company today with a path to work toward greater balance tomorrow.

Our work in helping our clients define and communicate what DEI means to their organization, stems from the fact that we've defined what DEI means to ours. In so doing, we provide a healthy dose of reality on where rhetoric isn't being backed up. Why? Because we believe something this important transcends marketing messaging alone. It must be core to the DNA of your organization and the intrinsic beliefs of your leaders.

In honor of International Women's Day, we #ChooseToChallenge the notion that predetermined timeframes dictate how and when we advocate for DEI. When DEI is executed thoughtfully and with purpose, the gifts, accomplishments and great potential of all will be fully realized and celebrated every day, all year round – now and for years to come.